11 tags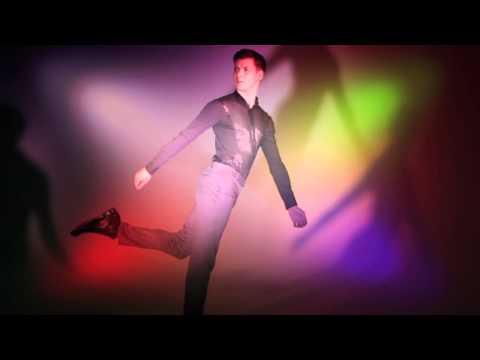 7 tags
"So here is a simple gift guide tip: find a way to connect your product or..."
– @pr_couture
Capturing Alex: Exclusive interview with artist...
kristenirby: Though he considers himself to be "cursed by the love gods," Alexander Esguerra is on a mission to help couples capture their love-on canvas-through his experiential art movement Love & Paint, which he recently presented in a show entitled "Vernal Equinox" at The Box in New York City.  A week after the wild success of Vernal Equinox, Esguerra's seventh exhibition, we met at...
CLIENT: Alexander Esguerra / @LoveandPaint... →
Sexy Sadie walks you through the final moments of preparation for Alexander Esguerra's 7th exhibition of Love & Paint at The Box on the Vernal Equinox 2012.
"what is the big deal with these no talents who you keep pushing on us they have..."
– From a journalist in response to an event I did a loooong time ago. It warms my heart and makes me lol
2 tags
Announcing my new client @RaunLaRose. Check out... →
#fashion #Menswear
Love & Paint on Thrillist →
Paintings have long confronted societal repression of sexuality, from Botticelli's eroticized Birth of Venus, to Bosch's The Garden of Earthly Delights — hey man, it's 1504, a naked dude should be allowed to blast crows out of his butthole whilst being devoured by a human-assed bird monster if he wants to! Now you too can join titillating tradition, thanks to Love &...
4 tags
What to Wear: The Dapper Man's Guide to Fashion PR... →
Whether you are up for a coveted spring 2012 fashion PR internship or well on your way to landing the c-suite dream job you are destined for, make the right impression with the following fashion advice from Michael Shane: Read my article here on PRCouture.com: http://www.prcouture.com/2011/11/15/what-to-wear-the-dapper-mans-guide-to-fashion-pr-interview-attire/
3 tags
"Unfortunately, many organizations still determine policy and operating approach..."
– Richard Edelman http://www.edelman.com/insights/special/RWE_IPR.pdf
5 tags
The West is Dead featured in Paper Magazine →
The recent explosion of heritage brands can seem overwhelming. Here are two new Americana-inspired lines that stand out from the pack. Friends Kaelen McCrane and Will Cheng founded The West Is Dead with the goal of reviving "the dying tradition of uncompromising craftsmanship." Their menswear line features basic, hearty pieces, including some seriously cool denim barn coats and duck...
5 tags
The West is Dead featured in Thrillist LA →
Living in hardship can inspire creativity — after all, Anthony Kiedis never would've written "Under the Bridge" had he not actually lived under one, and Juvenile never would've written "Back That Azz Up" had he not recently lost most of his booty .gifs when his hard drive crashed. For more hard-living inspiration gone right, check out The West Is Dead. ...
6 tags
The West is Dead featured in UrbanDaddy National →
The Wild West in Denim Form UD - The West Is Dead You like to be prepared. If there's a cork, you've got a corkscrew. If there's a sneeze, you've got a handkerchief. If there's a puddle, you've got some variety of puddle covering. And if, for whatever reason, you find yourself driving a few hundred cattle across South Dakota… well, now you've got just the pair of jeans. Introducing...
Best response I've seen to a question about...
When a PR agency places an article for you, they may spend 10 minutes making the contact. But that 10 minutes is the result of 20 years worth of blood, sweat and tears learning how to find the right contact and how to pitch a story. You hire a PR firm based on its track record. PR is an investment that pays off over time. The impact of the program builds over time, resulting in better and better...
5 tags
The West is Dead featured in Cool Hunting →
Khakis for Spring Whether you're more obsessed with the color (khaki literally translates from Persian as "dusty") or the breeziness of chino fabric, the simple versatility of the tan cotton pant makes it an enduring staple. Like many menswear classics, the utilitarian appeal goes back to military history—the current popularity of flat-fronted looks with a slightly tapered leg...
6 tags
Michael Shane Joins BR&NU/The Barbarian Agency-NYC...
Michael Shane joins BR&NU/The Barbarian Agency to head PR for all brands represented in North America. Ksubi Shoes (Those crazy Australian kids) Property Of… (Bags, Wallets, deliciousness all around) Perfect Tangent (Men's wear from Fred Segal buyer, regal to say the least) The West is Dead (New men's premium denim line influenced by the Wild West, yup we're...
5 tags
The West is Dead featured in Selectism →
The West is Dead Autumn 2011 Looks Here's the story with The West is Dead: There's two dudes living in the back roads of Montana near the Canadian border. One's living in an abandoned school bus; the other in a horse stall. They jump in a car, tour 8,000 miles across the U.S.A. to get inspired for their "The West is Dead" collection. You the know rest – made in the U.S.A., a nod to the...
5 tags
Going Solo: A Guide to Working Freelance in... →
As a fashion PR professional, you typically have three options when it comes to working in the industry. You can work on multiple client accounts for a fashion PR agency (either your own or for someone else), in-house for a single brand, or work as a freelance fashion PR practitioner, also known as being an independent contractor. Lucky for you, I have done all three, and there are certainly pro's...
"Drivers will face a $25 fine for any violation, but Yassky insisted… that..."
– NYC Broadens Taxi Driver Dress CodeCBS New York
Fashion PR: 25 Event Themes to Market Your Fashion... →
While in New York last month, I attended a Philosophy blogger preview that did a great job of pulling me into their holiday theme, providing a memorable yet casual event experience. The entire area was decorated like Christmas, complete with a tree, ornaments, festive music, cupcakes, candy canes, cider and hot chocolate. First, each blogger took a quick quiz that clarified our interests and...
#SXSW Adds @StyleXAustin – Scouts for Emerging... →
South by Southwest (SXSW), the annual film, music and interactive conference, is adding fashion to its celebrated mix. The inaugural Style X (pronounced Style By), an exhibition aimed at showcasing emerging talent in the fashion industry, will debut at the conference's 25th anniversary in March 2011. Read the rest of this article at...
The History & Success of Japanese Denim: Momotaro... →
"The best social media and branded content executions out there are driven by..."
– 7 Stellar Examples of Branded Content from the Fashion Industry
7 Stellar Examples of Branded Content from the... →
by @macala of @FashMarketing for @Mashable Macala Wright Lee is the publisher of FashionablyMarketing.Me. Wright Lee is a retail consultant whose firm, Fashionably Digital, specializes in marketing consulting for fashion, luxury and beauty brands. You can follower her on Twitter at @FashMarketing. One of the most popular trends in the fashion industry this year has been brand generated...
10 Places to Mingle with Fashion Bigwigs | The... →
Who wouldn't want to take a peek at what Tory Burch munches on for lunch, or what wine Vera Wang drinks at dinner? Peddling your resume, or the latest garment you've made from scratch, to your fashion idol isn't exactly proper etiquette, but in the cut-throat fashion industry, it's important to delicately take advantage of every opportunity. Here's a list of 10 restaurants that fashion...
9 Essential SEO Tips For Small Business In 2011 |... →
The end of a decade is upon us and as we ring in and welcome the new year, we do so by building upon what we have accomplished and hopes of achieving our new goals we have set forth. Social media has broken down the communication barriers and helped to pave the way for small businesses to emerge and thrive. While we continue to see growth amongst users within social media, we cannot overlook the...
(Re)Blog This: How Fashion PR Agencies Use Tumblr... →